|
|
|
Eremophila mitchelli (Buddawood)
Buddawood is an Australian native tree with vast areas under continued harvest for fire prevention. In the past most wood has been exported for different markets and the oil extraction was by hexane extraction on a limited scale.
Now ABP have access to hundreds of thousands of trees ensuring many decades of oil supply coupled with a new, modern steam distillation unit capable of producing many tons of consistent oil each year, situated just in the Barossa Valley area of South Australia.
Known as a Bastard Sandalwood, this oil has an interesting and somewhat unique peppery, spice base note added to those Sandalwood notes and works particularly well as a fixative base note in fragrances and cosmetic products.
This oil offers a unique twist to similar materials in the market offering a truly ethical, sustainable and economical alternative to today's modern fragrances.
Read more about our new distillation plant and an update on our progress by clicking here.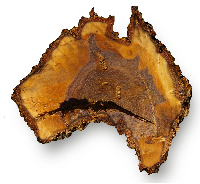 News tags : Eremophila_feature
<< Back