Auroma is an established brand of natural products catering at the do-it-yourself consumer or small business market. Auroma follows the same quality standards as ABP which assures our clients they are buying a high quality product at a discounted rate to other brands in the market today.
One of the most exciting things about the Auroma is the variety in the sizes and types of products within the range. Auroma products come in a range of sizes to suit the individual user right through to businesses. From 10ml through to 20 litres or kilos, it is easy to find something to suit your needs.
To shop on-line click the below link or visit our retail outlets in Hallam and Fitzroy, both in Victoria to talk to our aromatherapy experts, share recipes, attend workshops and purchase your goods.
Essential Therapeutics began in 1988 as the first and still the only professional range of essential oils and related products, specifically for use by trained complementary therapists and health care professionals. In 1994, we were amongst the first group of Aromatherapy companies to successfully apply for registration with the Australian Therapeutic Goods Administration (TGA).
This registration as a licensed therapeutic goods manufacturer allows us to make substantiated therapeutic claims where possible and demands that we follow Good Manufacturing Practice standards (GMP), an international standard controlled by the Pharmaceutical Inspection Convention Scheme. These GMP standards include an annual independent audit by the TGA to ascertain our on-going compliance with all the standards, including quality assurance. Such a program of independent verification by a governmental authority for Aromatherapy products is completely unique to Australia and further assures you of our commitment to real quality.
In 1997 Essential Therapeutics joined with Australian Botanical Products to offer a comprehensive range of guaranteed products, supported by a large number of expert, dedicated staff. Our overall wealth of international relationships with growers and suppliers and our in-house technical expertise cannot be surpassed.
Essential Therapeutics Website
Roonka Australia, a progressive, exciting all-Australian company, has been established since 1982 and is currently exclusively distributed by Herbal House in Taiwan.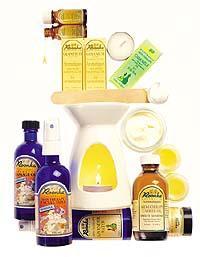 The name Roonka was derived from "Roongka" the Aboriginal word for the Ghost Moth Grub. Living in the rotting timber of gum trees and a greatly-relished food of the Aboriginal people, the grub was found in abundance along the banks of the River Murray. This special delicacy, eaten alive, helped the Aboriginal people to survive in the area for thousands of years.
Established in 1997, Sydney Essential Oil Co. is the supplier of one of Australia's leading ranges of certified organic aromatherapy products including pure essential oils, massage oils & raw materials for natural cosmetic product manufacture.
SEOC's certified organic essential oils, massage oils & raw materials are highly sort after by health-conscious shoppers, practitioners & cosmetic manufacturers.
In 2018 SEOC relocated from St Peters (Sydney) NSW, to Hallam (Melbourne) VIC. SEOC was acquired by ABP in late 2014 and this recent relocation has enabled SEOC to join our parent company at their site in Hallam VIC.